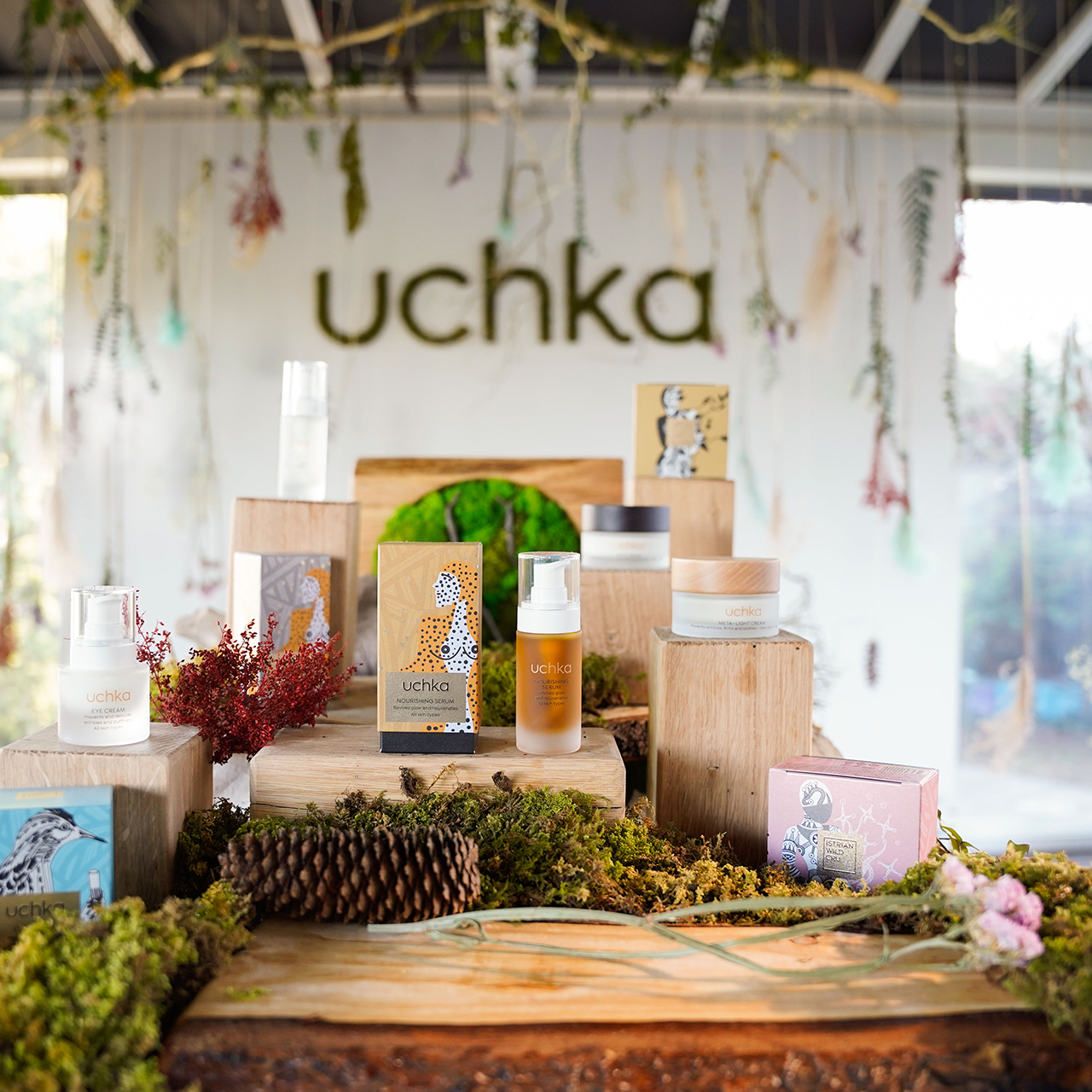 uchka packaging design features fragments of artworks of the famous Croatian academic painter and doyen of graphic design – Boris Bućan.
Today, Bućan's work can be found in the most prominent museums and galleries of the world: MOMA, New York; Cooper-Hewitt Museum, New York; Staatliches Museum für Angewandte Kunst, München; Deutsches Plakat Museum, Essen; State Library of Victoria, Melbourne.
His artistic sensibility and originality inspired us to play with a design and engage in a semantic reinterpretation through fragments transformed into a story of feminine mystique and the beauty of a wild woman.
The wild woman is Uchka (a mountain of feminine gender). She is mysterious and self-conscious, creative, and inspiring. Her inner strength is eternal, untamed, and radiates beauty. Mimicrically concealed, she observes the world – free and ready to fly.